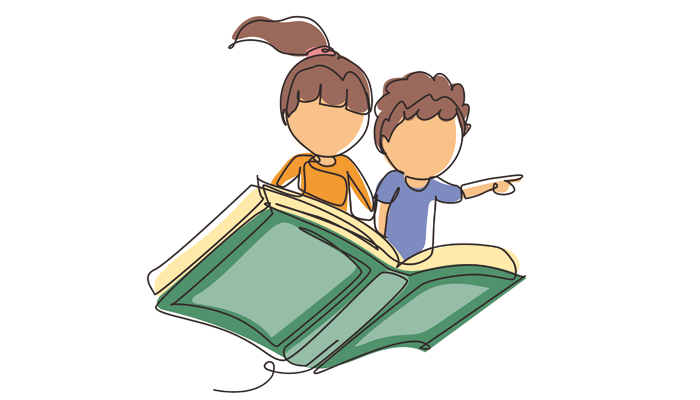 Family District is a Nursery & Kindergarten born in Milan, in the heart of Porta Romana.
A new space, where children and families are welcomed with a rich and high-quality education model.
A one-shot location for bilingual School and Early Childhood and Family Centre, with a wide range of services and flexible hours.
BILINGUALISM
The Italian and English languages are incorporated into daily life with a consistent and natural method, by always respecting the individual growth of each child. We help children get exposed to the languages "by doing", also thanks to a play-based approach and to the relationship with the teachers.
The School is designed and organised to offer an environment which is not only functional but also aesthetically unique. Our spaces reflect an image of a competent child who has "hundred languages" to explore the world.
Family District has on-site kitchen facilities and serves autumn/winter and spring/summer alternatives, with 4 weekly rotating menus for each season. Every day we provide morning snack, lunch and afternoon snack.
The Ateliers allow children to experiment with a wide range of materials and be exposed to different perspectives.
Each Atelier is designed to explore a specific language.
With the start of the school year we are planning to schedule evening events/labs for children of the school as well as others who want to join us. In our spaces it is also possible to celebrate birthday parties and special occasions.