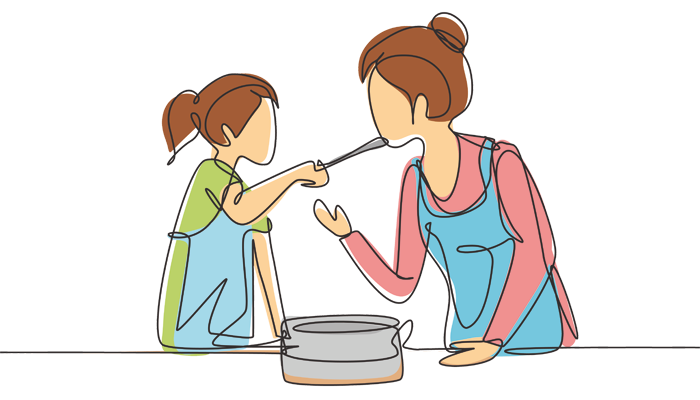 LABS
Family District offers labs and courses to enrich the school curriculum, mostly in extra school time to allow also external students to join.
The aim is to provide children tools to experiment themselves through multiple languages, help them build their own knowledge of the world as well as their personality, gain awareness and grow.
AQUATICS
Water, as well known, provide children a series of sensorial and motorial stimulus which help the neuro-psychomotor, cognitive, emotional and relational development.
This all contributes to enrich the litlle ones' emotional baggage.
In Family District location there is an indoor swimming pool structurally designed to offer aquatics for preschool children.
The aquatics team is made of professionals who also have an academic and professional experience in the field of psychology. Their unique teaching approach is driven by listening to children's emotions, respecting their time and their needs and valuing the relationship with the parent, inside and outside the water.
The objectives of the aquatics course are:
development of body awareness;
familiarization with the water environment;
promotion of attention and concentration skills;
improvement of body strength and coordination;
progressive independence inside the water.
PSYCHOMOTRICITY
Psychomotricity is a pedagogical approach focused on the individual, the relationship and the corporeity. In general it refers to the concept of the movement with a specific objective and a planning behind.
It is a privileged tool for the children to get to know, to express and elaborate their own interior world versus the external one.
By favoring movement, creativity and interaction with the others through a play-based approach, psychomotricity works on the social, cognitive and affective development to meet the needs of the children.
Another benefit of this discipline is to help preventing several forms of discomfort, as children will be given educational tools to improve their balance and coordination as well as their self-estimate, their relationships with the others and their communicative skills.