Aquatics courses take place in our on-site swimming pool. Courses are dedicated to children from 3 months to 6 years old, not only for those enrolled in our Nursery & Kindergarten but also for other families keen to experiment the water element.
The goal is to get to a complete familiarization into the water, through a play-based experience which favors the psycho-motorial development.
Playing stimulates interest, curiosity, creativity and socialization as well as challenge, courage and all other important aspects for the children's psycho-physical growth.
The skills/competencies meant to be acquired are:
harmonious physical development;
reliance on others, self confidence;
interaction and integration between motorial, sensorial, cognitive and emotional functions.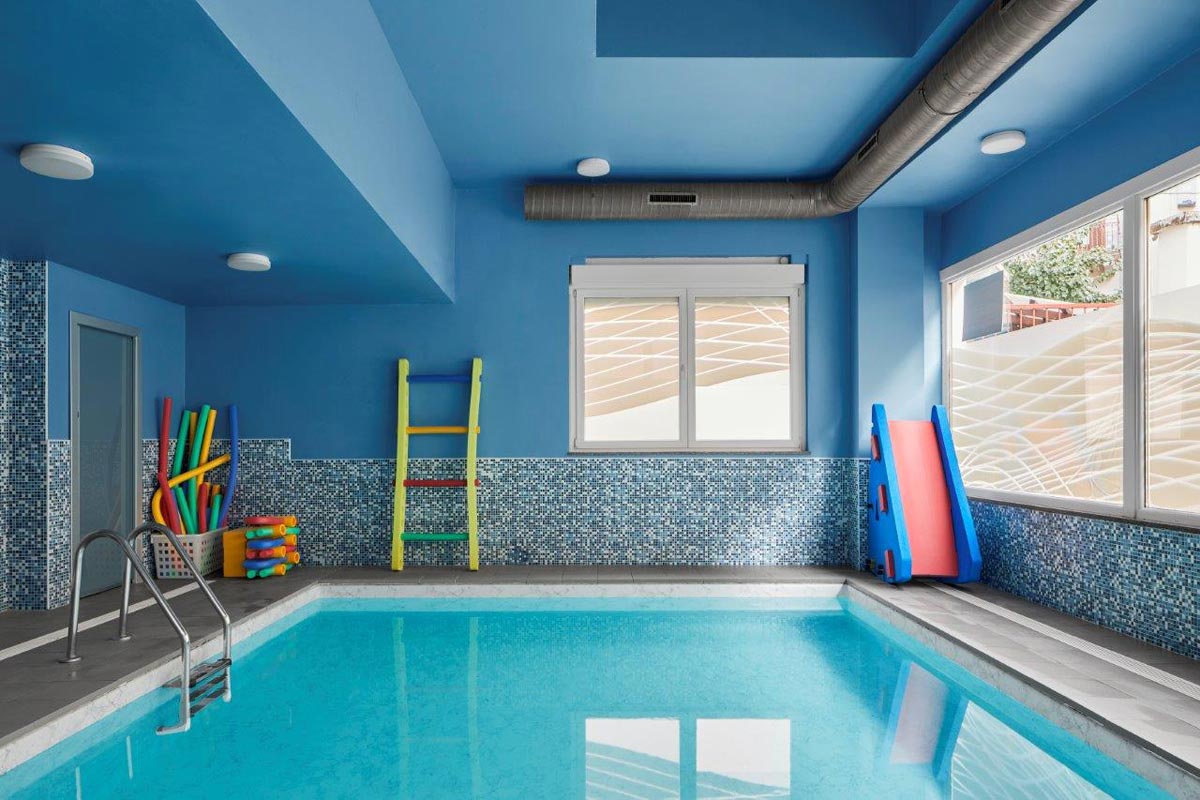 Neonatal aquatics is dedicated to children below 3 years and requires the presence of a parent or another adult with close relationship with the children.
Specific goals of the course are:
self awareness;
familiarization with the water environment;
promotion of the attention and concentration;
improvement of the coordination;
development of a partial independence into the water.
The preschool aquatics program is offered to children from 3 to 6 years.
Specific objectives are:
to achieve and/or maintain independence in water from a motorial, educational and emotional perspective;
to introduce the foundations of the swimming school.
Water is precious for both children and mums.
More specifically water favors:
communication between the mum to be and the child;
breathing;
muscle elasticity and joint flexibility;
adaptation to the body weight gain of the spine;
blood circulation and metabolic activity.
FULL PACKAGE:
10 sessions alternatively held by obstetrician and perinatal counsellor, both expert in aquatics for mums-to-be.
LIGHT PACKAGE:
5 sessions held by an obstetrician, expert in aquatics for mums-to-be.