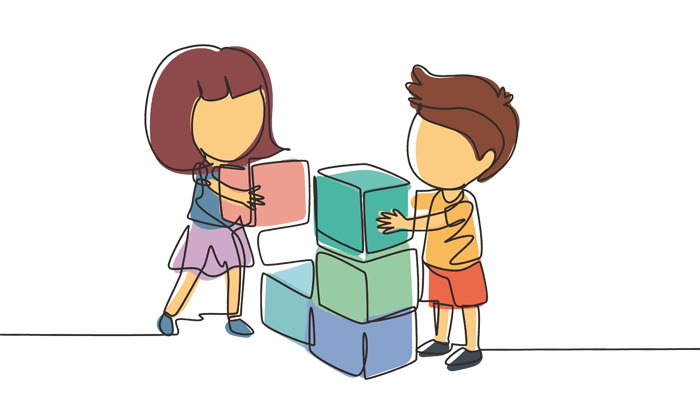 Here we have children and adults who are looking for the pleasure of playing, working, talking, thinking, and inventing things together.
They are engaged in learning how the existence and relationships of things and people can be sought out, improved upon, and enjoyed in friendship.
Loris Malaguzzi, 1983
Family District is bilingual Nursery & Kindergarten 0-6 and Early Childhood & Family Centre.
A city corner keen to effectively meet children's and adults' needs, to be with them in their journey of growth and discovery.
A project focused on children and families well-being as well as on those who are getting ready to welcome new lives.
A well designed and welcoming space for relations, that counts on a team of highly qualified and trained professionals, passionate and dedicated with longstanding experience in the sector.