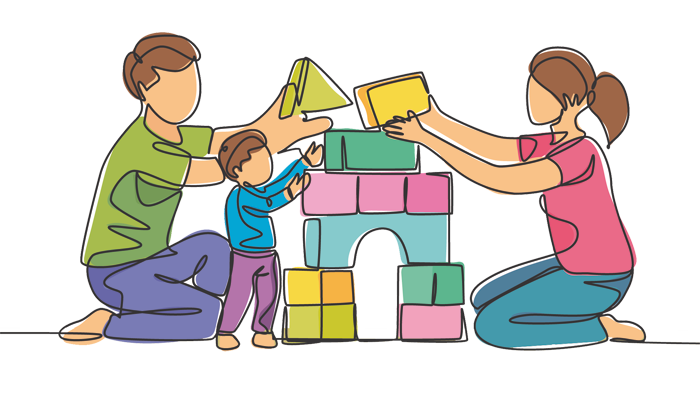 Family District strongly believes in the importance of keeping families engaged in the life of the Nursery & Kindergarten, sharing with them the curriculum as well as the educational objectives.
FAMILIES ENGAGEMENT
to build up a reciprocal trust between families and School, to allow a solid educational alliance;
to make families aware of the School's routine, curriculum and programs;
for the School to get some knowledge about the families, their story and values;
to offer chances to share the daily life at School lived by and with each child;
to allow families to get to know the teaching staff and their work.
PARENTAL SUPPORT
Parent counseling: Our families are offered the chance to meet our team of professionals dedicated to support parents in their journey with their children. Meetings can take place in groups or one-to-one and can be scheduled by the School as well as organized on request.
These professionals are available for those who are looking for support in their parental role (e.g. dealing with sleeping issues, tips on weaning, how to face the arrival a brother or sister, etc…).
These meetings can also be used to exchange thoughts and points of view on the children development in a specific age range.
Sessions for parent coaching: The School organizes dedicated sessions to talk about specific topics related to early childhood care and development.